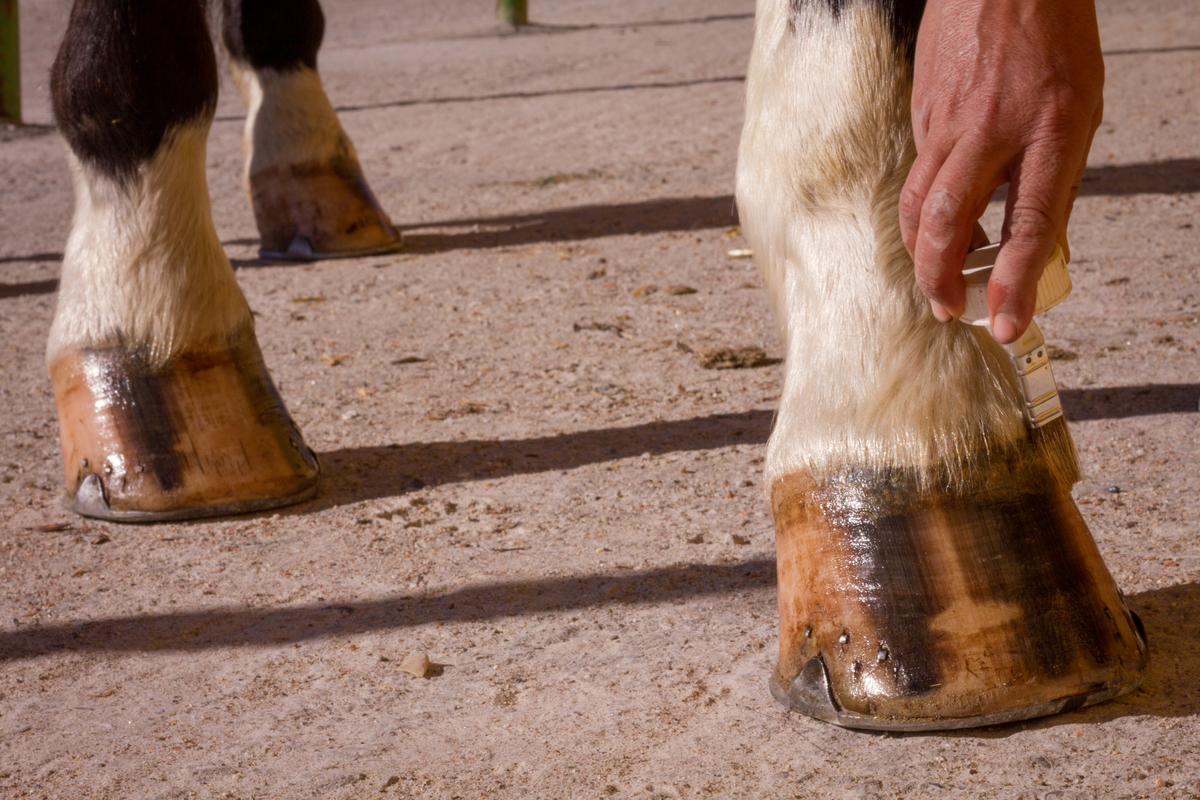 Should you use a hoof conditioner for your horse?
If you're wondering whether you should use one of these products, you should probably read this all the way to the end. There are some controversies around this particular part of equine care! Knowing more about this can help you to take care of your steeds in a better way.
The Utility of a Hoof Conditioner
The simplest way some people explain this is that your horse's hoof is a protein, and it's vulnerable to cracking when it's brittle. That can lead harmful bacteria getting in, and so a hoof conditioner can be an effective way to guard against this.
However, if you dig a little deeper, you'll see that people have different opinions on using a hoof conditioner, providing the sorts of caveats that can make you think twice.
Traditional Farriers
Old farriers often have their own time-tested methods for keeping horse hooves in perfect condition. But just like other old traditions, those methods might not gel with modern realities or complement new products being hawked by the modern veterinary market.
Here's a more complex way to think about helping your horse's hooves stay in good condition. This can help to provide good guidance for horse owners who are just starting to think about this issue for the first time..
Many modern experts say that applying too much hoof conditioner can be just as bad as using none at all. When the hoof gets too soft, it becomes vulnerable to all sorts of other problems. So in a way, good hoof care is like balancing pH for water – you need just enough and not too much.
That leads to the common advice to use hoof conditioner sparingly, if at all, based on what you see when you inspect your animal's hoof. It may be that it's brittle, and needs some conditioner from time to time, but if it's not, and you're using too much of this stuff, problems may get worse.
With our excellent online catalog of horse care products, you can get hoof conditioner and everything else that you need to keep your equine friend in great shape! We have compiled a collection of some of the best equine care products around, to care for all of your horse's systems, including the hoof, coat and mane, digestion and more. Take a look and bookmark us for a good partner in horse care, as you learn more about what makes your horse tick.